Contributing Packages to Conan-Center¶
The conan-center is a moderated and curated repository that is not populated automatically. Initially, it is empty. To have your recipe or binary packages available on conan-center, submit an inclusion request to Bintray and the Bintray team will review your request.
Your request is dealt with differently depending on the submitted package type:
If you are the author of an open source library, your package will be approved. Keep in mind that it is your responsibility to maintain acceptable standards of quality for all packages you submit for inclusion in conan-center.
If you are packaging a third-party library, follow these guidelines:
Contributing a library to Conan-Center is really straightforward when you know how to upload your packages to your own Bintray repository. All you have to do is to navigate to the main page of the package in Bintray and click the "Add to Conan Center" button to start the inclusion request process.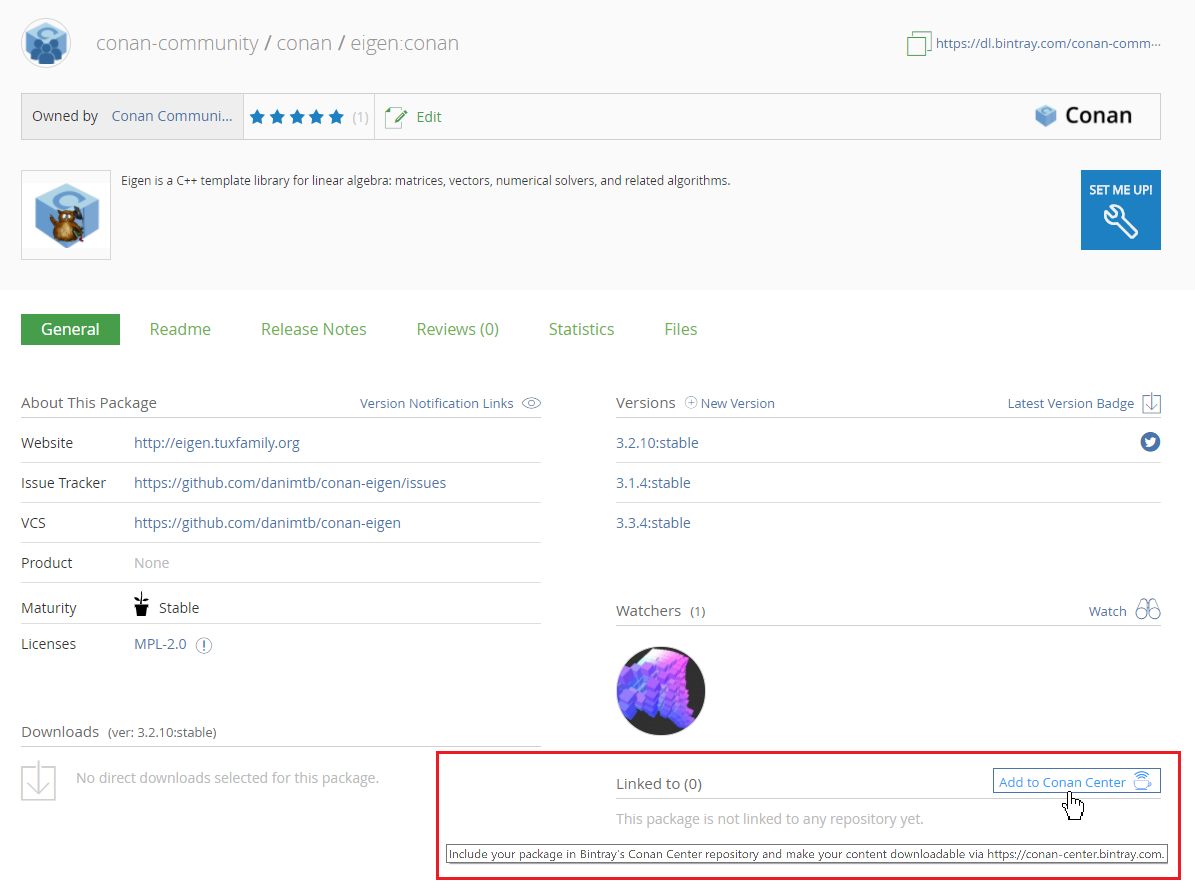 Inclusion Guidelines for Third-Party libraries¶
During the inclusion request process, the JFrog staff will perform a general review and will make suggestions for improvements or better ways to implement the package.